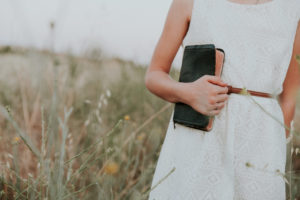 TSCC Women's Ministry
This ministry is geared to encourage women in both a practical and powerful way. With a heart to bring women into all that God has for them, our Women's Small Groups, conferences, and times of fellowship encourage women to walk in the gifts and calling that God has put on their life. Our desire is to see women grow together in all aspects of life.  We value the importance of relationships and pray, that as women of God, we encourage one another, sharpen each other as we become more like Christ, have fun together and enjoy the simple act of doing life together. There are many ways to get involved with our Women's Ministry. We would love for you to join us as we pursue God together and help each other along the way. No matter where you are on your walk with Christ, we'd love to come alongside you.
Throughout the year we have other social events such as a ladies spring tea, Christmas Party, Women's Brunch, and more! Stay connected for more information about upcoming events. See the Events calendar for more information!
Women's Small Group

Meets the 1st & 3rd Wednesday of each month: 7-8:30pm at Tried Stone Christian Center (starting Wednesday, October 2nd)

Sign-up starts soon! 
Two of our core values at TSCC are "love" and "sensitivity."  Our heart for our Women's Small Group is that we are centered on the Word of God while growing in love and sensitivity to the Spirit.  At TSCC, we desire to see the New River Valley filled with the knowledge of the glory of God and believe that this will happen out of our Women's Group as we seek Him.  There will be a time of worship, teaching, testimony, and prayer/ministry.  We pray that our small group nights be times of equipping, discipling, releasing, and also a time where we grow together deeper in our relationships with Him.  May we, as women of God, walk in the fullness of Christ, be free in His Name and gather all for His glory.

Invite a girlfriend, bring your Bible, and come ready for a night all for His glory. 
For more information about the Women's Ministry contact Brittnee at brittnee.willoughby@gmail.com.
Upcoming Women's Fellowship Events
Next Ladies Fellowship TBD

For more information about the Women's Ministry contact Brittnee at brittnee.willoughby@gmail.com.